This is our review of the U-Turn Orbit Plus Turntable
Playing records is something that I have been doing for over a decade, from starting out in my bedroom, to playing out in clubs. I'm fortunate enough to have worked in a multitude of aspects of the music industry in this time too – and as such, I have spent a fair amount of time researching different turntables for different needs.
My friends and family often ask me about what is the right turntable for them. There are a number of factors that I look at when researching turntables, which can help you determine what is the right choice for you.
Overall we think this product is a great buy for someone looking to combine minimalist design with a high quality sound output, without breaking the bank.
Over this review, we will go through some of the key parts around the design of the U-Turn Orbit Plus, from the design, cartridge, tonearm to the pre-amp and overall sound from the turntable.
Check out what we have to say!
Table of Contents
Product Overview
The Orbit Plus is an American made turntable from U-Turn Audio; it's the mid-range product (sitting between the Orbit Basic and Orbit Special). It sports a sleek minimal design and manual belt drive, with the option for a built in pre-amp, that enables you to listen to your favourite records in no time at all.
U-Turn Audio is based in Massachusetts and each turntable is handmade, with the employee who assembled it signing the product before you get it – a nice touch we think.
Specifications
| | |
| --- | --- |
| Speed | 33/45 RPM manual speed adjustment |
| Weight | 12.5 lb |
| Dimensions | 16.75 x 12.5 x 4.25″ |
| W&F | 0.125% |
| S/N Ratio | -79 dBA |
| Rumble | -63 dBA |
| Input Voltage | 115V/60Hz |
The turntable delivers good sound quality, and its simple design and unique functionalities make it a turntable that many audiophiles will love.
Turntable Analysis
Design & Build
Whilst aesthetic design of a turntable is often dismissed as an important factor by some audiophiles. However, in my opinion it's still an important factor, and those who are fans of a minimal design will most likely enjoy the look of the U-Turn Orbit Plus.
The Orbit Plus sports high quality materials, with the casing made from one piece, supported by three legs. Three legs may sound out of the norm, but they claim that the three rubber legs provide greater stability than the usual four legs you're used to, and hence more noise isolation.
The Orbit Plus is a belt driven turntable, meaning that the motor is not directly placed under the platter, but beside it, as can be clearly seen, and has the ability to switch between 33 and 45 rpm record speeds. There is a lot of debate around whether belt drive or direct drive is the better system for turntables. With belt driven, there is more isolation from the motor's vibrations; and for me, direct drive turntables are most useful for DJing and mixing records – so for audiophiles looking to listen to their favourite albums, a belt drive turntable fits the bill perfectly.
Cartridge & Tonearm
The Orbit Plus boasts having the Ortofon OM5e cartridge as standard, with a diamond stylus. Ortofon is a very reputable brand in the turntable cartridge world, and the diamond stylus means that it has long endurance so you don't have to worry about replacing it often. The OM5e is considered a "neutral" cartridge which therefore means it is suited to most genres – a very good standard cartridge. You can however, upgrade the cartridge if you find something that better suits your needs. Remember, the quality of the cartridge is crucial to the sound quality you hear through the turntable!
It also uses the 0A2 tonearm which is known to have very low disturbance. It comes with a counterweight and anti-skate. One potential negative of the U-Turn Orbit Plus is its manual system – meaning that you have to manually lift, lower and move the tonearm to the relevant position. For first-time turntable users or those with a slightly shaky tendency, this could make this turntable a little more daunting to use; as I understand it though, there is an option to upgrade to an optional cue lever.
Pre-Amp
There is an option with this turntable (which I would personally take), to include a built-in preamp. This enables you to be able to plug it straight into your speakers; or if you wish to, you can connect it to an external pre-amplifier if you want to connect it to a bit more of a serious soundsystem.
Sound
And finally we get to the most important part of the review, how does it sound? From our research we can deduce that it sounds great! It relays the sound perfectly at the correct speeds, and we have seen it be reviewed as the winner sound wise when compared to the Pioneer PL-30-K. We have cross-referenced with others who have reviewed the U-Turn Orbit Plus too – and simply speaking, the sound quality is something everyone can agree on.
Alternatives
Of course, if the U-Turn Orbit Plus isn't for you, there are several other alternatives that you can consider.
A more traditional design of turntable with the ability to change pitch; it also boasts a usb output that enables you to record straight to your harddrive. Maybe one to look at if you are more of a DJ….
A turntable that boasts a similar minimalist design. The Sony PS-LX310BT is a cheaper option than the Orbit Plus which boats bluetooth connectivity too. It is reviewed to output a lower quality of sound when compared to the U-Turn Orbit Plus.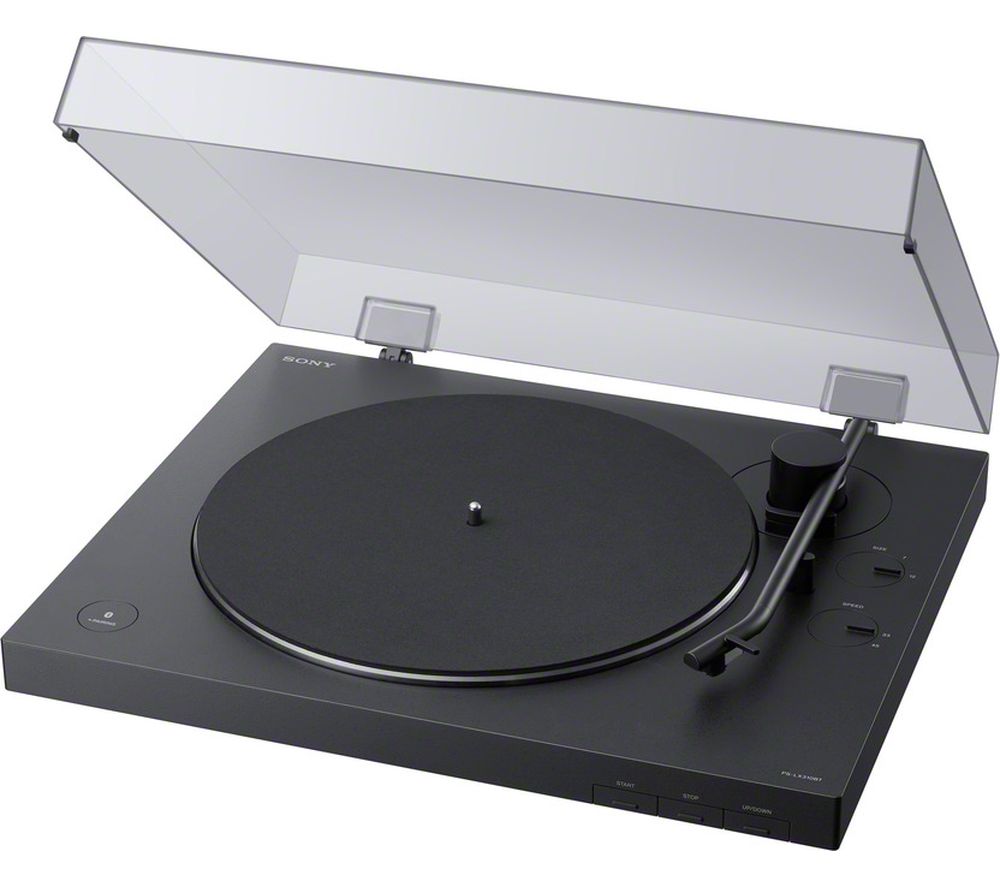 Denon are one of the big trusted names in the music world. This turntable has a great build. However, the bass is a bit uninspiring – Perhaps not ideal if you're into dubstep.
Our Verdict
We'd recommend the U-Turn Orbit Plus for those who want to balance high quality sound with a sleek aesthetic design, without breaking the bank.
This review shows that U-Turn Audio really takes pride in their products, and the personal touches such as the signature from the maker really add just that extra bit of value in our minds. Combined with the high quality materials and components made throughout the build of the turntable, we think the U-Turn Orbit Pro is a great choice for any audiophile.
Check out where you can purchase the Orbit Plus below